Students can now purchase new Quicklly entrees at several Grab & Go locations across campus for a quick and healthy meal that meets a wide variety of dietary restrictions. These authentic Indian meals come in three options, Chicken Tikka Masala, Butter Chicken, and Paneer Tikka Masala. All Quicklly entrees accommodate a wide range of dietary needs, including Zabiha Halal-certification, gluten-free, and USDA certification.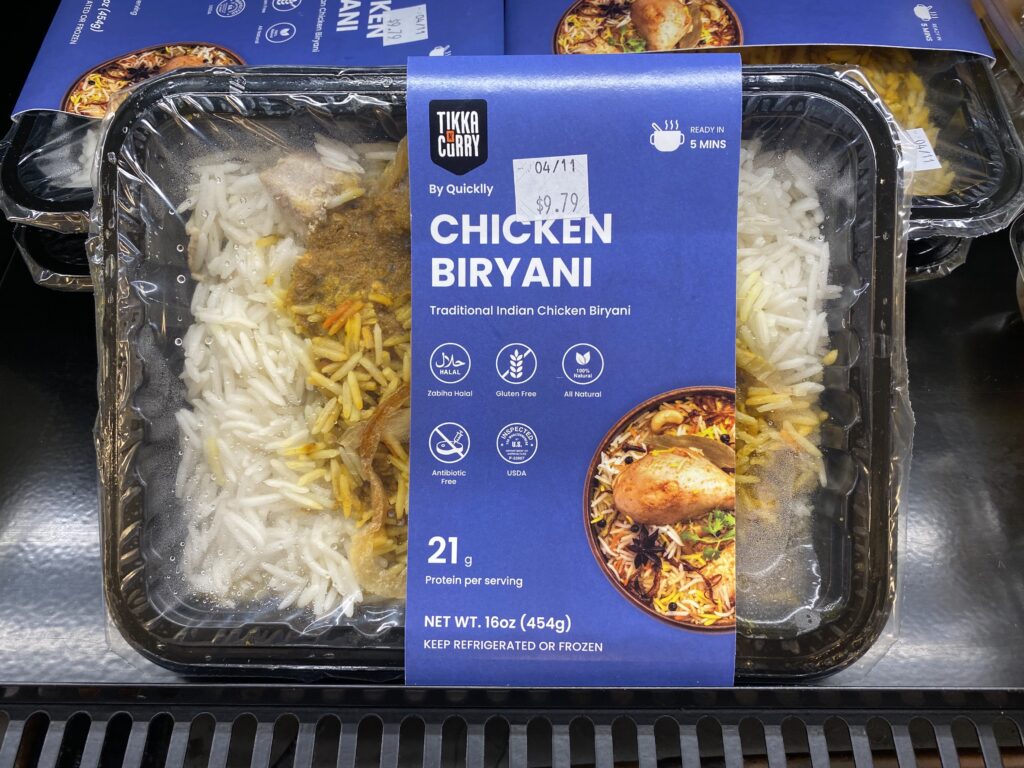 The addition of Quicklly entrees to Grab & Go locations across campus marks an increase in the diversity of flavor profiles available regularly to students. These meals are also significant for the variety of options they bring for students with dietary restrictions. All three entrees have been met with enthusiasm from the student body. As many students enter the month of Ramadan and are seeking Halal-certified options, especially Halal meat, Quicklly entrees have provided a delicious and healthy option for students eating after sundown.
Quicklly entrees can be purchased in thawed form at Common Grounds Coffee Shop in Hunt Library, frozen in the Bragaw Convenience Store, or thawed and frozen forms at Talley Market.
This post was originally published in Campus Enterprises News.